About Rocky Mountain Exhibit
Rocky Mountain Exhibit was founded in 1990 with a goal to deliver superior trade show booths to clients in Salt Lake City, throughout Utah, and across the nation. For more than two decades, and under the direction and vision of our president, Steve Henderson, RME has built a reputation of fine craftsmanship, innovative solutions, performance to schedule, and competitive pricing—in other words, a commitment to excellence.
Located in the center of the Salt Lake Valley, Rocky Mountain Exhibit's 14,000 square foot shop and assembly area allows us to construct exhibits as large as 80' x 50', as well as build outsourced elements and sub-assemblies for other fabricators and designers, kiosks, POP and museum displays, and laminated wood cabinets and enclosures.
Furthermore, we offer storage and property management services on site, so you can leave your booth with us and be confident it will be ready for you come convention time.
Rocky Mountain Exhibit is a full-service company, helping in whatever way necessary to create a lasting impression with conventioneers. Trade shows are so important to sales and exposure, and RME is the perfect partner to make your booth a success.
Steve Henderson
President
Using his carpentry skills as a foundation for providing quality trade show booths and environments, Steve has grown his business into a reputable resource for companies large and small. As the heart and soul of RME, Steve oversees the day-to-day operations of the the company and business development. When he's not at work, Steve enjoys Native American arts and coin collecting.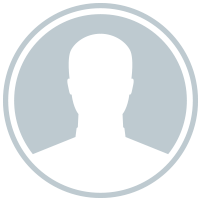 Jim Freeman
Project Manager
Since 2002, Jim has been a part of the Rocky Mountain Exhibit team. He is our point of contact for when a project gets underway and communication is necessary between our clients and the production crew. Jim oversees our production facility and makes sure we keep projects on time and on budget. He also coordinates event logistics. In his spare time, Jim can be found biking and backpacking in Utah's great outdoors.
Kyle Henderson
Purchasing Manager
As Steve's son, Kyle got an early start in the business by helping his dad build storage crates for event displays back in 2003. His responsibilities have grown into identifying the materials necessary for production and making sure RME partners with the best suppliers for each unique project. Kyle enjoys remote control aviation in his spare time and he's also a computer/technology hobbyist.