In a crowded convention hall, dynamic trade show exhibits stand out amongst the rest. Attendees who fail to take notice of your trade show exhibit will walk on by. Interested visitors, attracted by your impressive booth, may become contacts, who may then turn into conversions. Existing customers will be drawn to your booth as well, thus maintaining and strengthening the relationship.
Rocky Mountain Exhibit has a reputation—and more than two decades of experience—delivering outstanding trade show booth services to clients in Salt Lake City, throughout Utah, and around the world.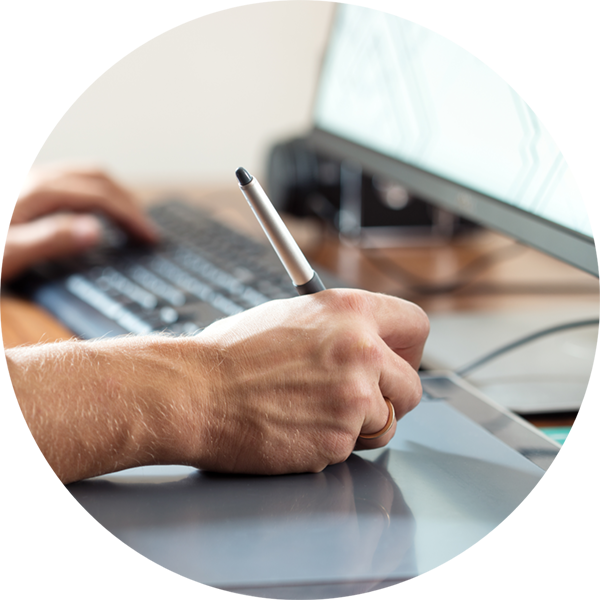 We Design to Get You Results
A successful trade show booth must emphasize a compelling design. Our in-house designer can create a look that attracts—and impresses—visitors. Or, we can work with you to build an exhibit that incorporates your likes and dislikes and, ultimately, brings to life your vision.
For your initial design consultation, feel free to bring examples of what you would like to see (including your own ideas) , you company's logo, color palette and/or brand standards.
We will design your inline display, peninsula, or island exhibit to include all the details that are representative of your brand. It will be as if event attendees are walking into an environment where your products and services are the star of the show.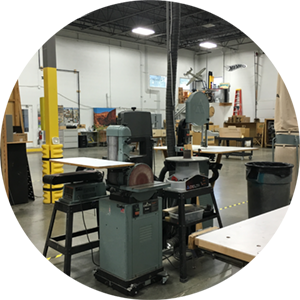 Manufacturing
Our manufacturing process starts with our expertise using Autodesk's 3ds Max software. We apply your look-and-feel to a digital environment where you can inspect size and positioning of elements for your trade show displays. This is a cost-effective tool that allows you to preview materials before buying them and defining your expectations.
From there, we employ a variety of manufacturing methods – from traditional woodworking tools such as drills and bandsaws to automated laser cutters. Laminate is ordered and cut to shape, lighting and electrical ports are built in, graphics are printed.
We put it all together in our state-of-the-art fabrication facility, thus arriving at a trade show booth that will turn heads at your next convention.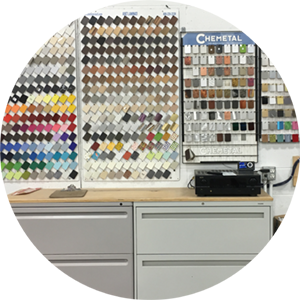 Our Process
We start with an initial consultation over the phone or in person where we can take inventory of your overall presentation goals.
Make sure we either receive existing assets or allow us to create the content necessary to produce your branded environment.
Based on your preferences and requirements, our design team will produce renderings that illustrate your needs and goals.
Manufacturing your trade show display in our shop.
Final delivery takes place once the build is done and you are ready to take possession of your booth.